Bonded Gibs & Waystrip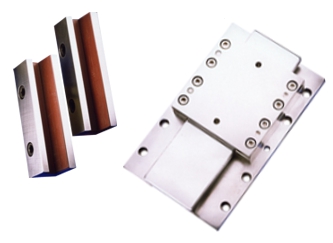 Bonded gibs and wear plates are a cost effective product for providing a lubrication free method of movement. Wear plates and Gib assemblies utilize high performance materials bonded to metal substrates to provide strength and a low friction surface.
CIP laminate or reinforced PTFE can be bonded to steel, stainless steel, bronze or aluminum.